November 2017
Learning new things generates pride and professionalism
At a pharmacy in Copenhagen the ambition is that customers never leave with an unsolved problem. The recipe for that is to be professional and stay on top.

Camilla Johansen is a pharmaconomist and works at Apoteket Trianglen in Copenhagen. She loves her job and she thrives at her workplace. That is a result of many factors one of which is education:

"In general we put much attention into improving our skill set. As part of our contract we are guaranteed some education each year to stay on top of things. But that's not the only thing. We have a weekly meeting where we debate dilemmas, we get introduced to new products, or we expand our knowledge in high focus health areas," Camilla explains.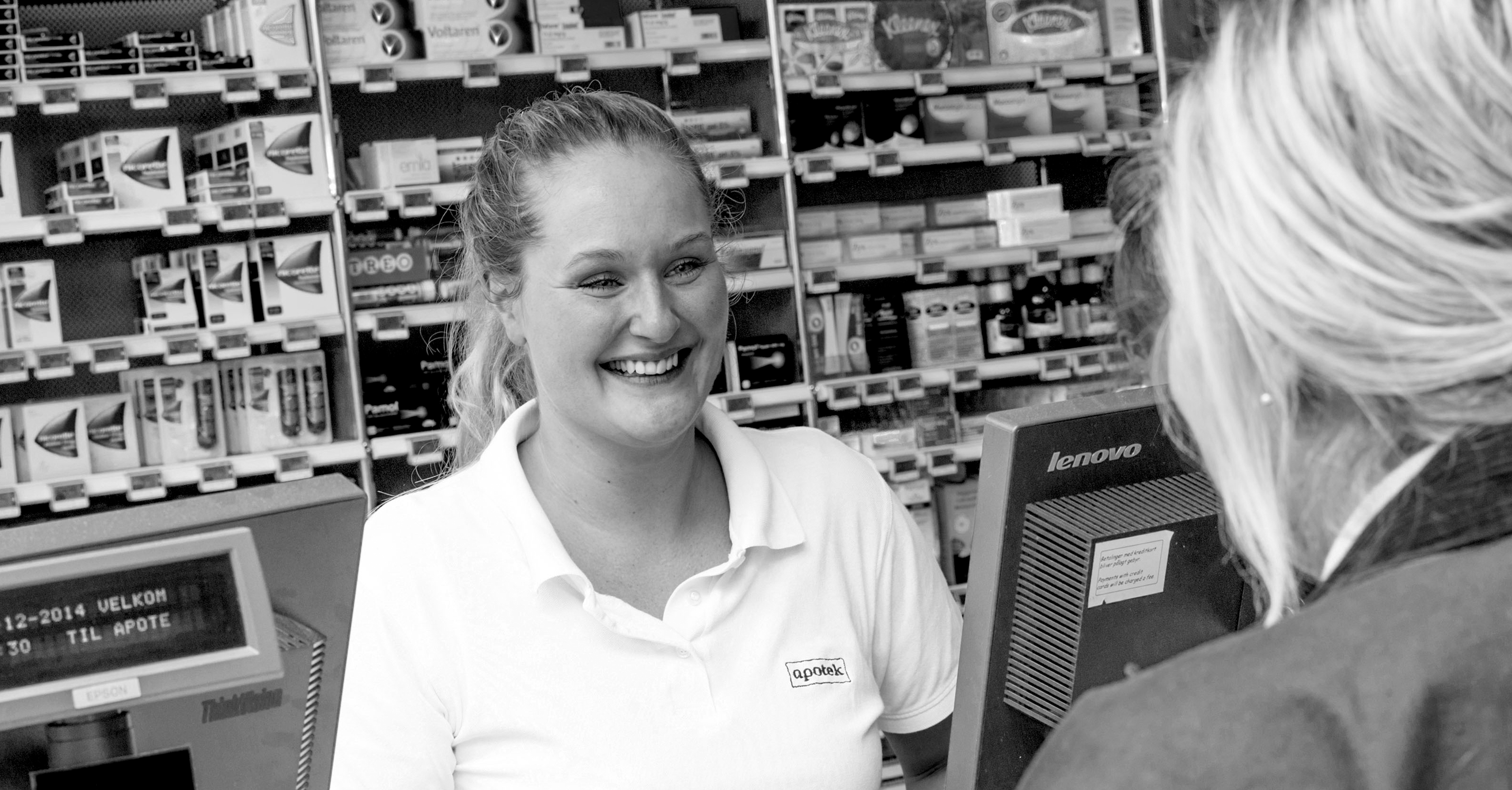 Good experiences make loyal customers
The increased competition from retail chains does not cause much worry on a daily basis for Camilla. She has always put much pride in giving the customers the best advice possible and she trusts that as long as they leave with a good experience, they will stay loyal and come back.

Improving her skills and thriving at work is what keeps her motivated: "My manager is known to prioritize professionalism and growth. He inspires us to stay curious and to deepen our skills in areas of our interest. That's an empowering environment to work in and I love going to work each day."

Danish Pharmaceutical Academy
As part of her personal development plan Camilla has completed four out of six modules at the Danish Pharmaceutical Academy. She tells how mixing new learning with daily customer contact allows her to reap the fruits of her learnings right away.

"Completing those modules has given me more in depth information and I feel more confident in my daily work, which also adds further depth to my dialogue with customers. Colleagues warned me about the work effort before I started, but to me the outcome is always so valuable. Even with the time and effort required I would do it again without a doubt."

Read more about Danish Pharmaceutical Academy and meet a modern Danish pharmacy: Apoteket Trianglen